This memorial website was created in the memory of our loved one, Miranda Lynnette Barnes who was born in Dallas, Texas on June 24, 1993 and passed away at Children's Medical Center in Dallas on August 27, 2005 at the age of 12.

Miranda was active in school by participating in choir in elementary school and on to middle school. She loved singing in the choir. She was enjoying learning karate as her PE class and wanted to continue when she started back to school in 7th grade. She managed to make the first four days of the start of her 2005-06 school year before she became to ill to continue and suffered a seizure that caused her to be back in the hospital. We had plans to bring her home but were never able to.
Miranda lost her valiant fight against glioblastoma multiforme which is a stage IV brain cancer. She was diagnosed in March 2005 with brain tumors after suffering from a seizure during her 6th grade math class.

Prior to becoming ill Miranda had been a very active child. She had been playing fastpitch softball since she was 5, had been a cheerleader with the city league, taking power tumbling classes, playing basketball for two years and participating in a state tournament, and a Girl Scout since she was 5. She was going to be bridging to Cadettes.
She will be remembered forever by her family, friends and those lives she touched with her generous spirit and warm smile.
Donations can be made on behalf of Miranda Barnes, to the following who were very supportive during Miranda's struggles with her cancer:

Make-A-Wish Foundation
5005 LBJ Freeway, Suite 410
Dallas, TX 75244

Children's Medical Center of Dallas
2777 Stemmons Freeway, Suite 1025
Dallas, TX 75207-2230

National Children's Cancer Society
Attn: Donation Processing
One S. Memorial Drive, Suite 800
St. Louis, MO 63102


In Our Hearts
We thought of you with love today,
But that is nothing new.
We thought about you yesterday,
And days before that too.
We think of you in silence.
We often speak your name.
Now all we have are memories,
And your picture in a frame.
Your memory is our keepsake,
With which we'll never part.
God has you in his keeping.
We have you in our heart.
Author Unknown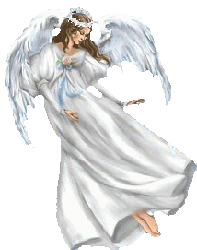 An Angel Has Fluttered
by Janis Latimer, August 2005
(Given to Miranda's Oma in honor of Miranda)

An Angel has fluttered,
Her position has changed.
Earthly mission accomplished
Life won't be the same.

Those tear drops have meaning,
So don't hold back.
They'll clean up the spirit,
And keep the soul right on track.

Remember the good times,
Savor the dreams.
This Angel is drifting,
Yes, she's on his Team!

So just cheer her on now,
Don't be mournful and blue.
She'd want you to be gleeful,
And happy and true.

She loved you so dearly,
Could tell from the smile.
Even in the last moments,
When she knew the last mile.

Her life was cut short,
By this dreaded disease.
But she won the battle,
With God, she was pleased.

So today we remember,
This Angel of Love...
It's now goodbye Sweetheart,
Only a chance to look above...

We know you are up there...
With God and His Best.
Cause you came and studied,
Then...you passed His Test!

Her Memorial in Ochelata Cemetary



Miranda's Obituary in Local Carrollton Paper

Miranda's Obituary in Dallas Morning News

Who You'd Be Today by Kenny Chesney Played with Permission by Artist.